Able-One Systems'
22nd Annual Golf Classic
Overview
We had another fantastic year at the Conestoga Golf & Conference Center for the annual Able-One Systems' golf tournament. The whole Able-One Systems' team wants to express our appreciation to their staff for all their assistance in putting this together (despite a little bit of rain).
The morning session was themed around cybersecurity and started off with three fantastic presentations by Lenovo, Cisco, and Uzado.
If you missed the presentations or wanted to watch them again you can do so below.
Our golf PGA Pro Mackenzie Hughes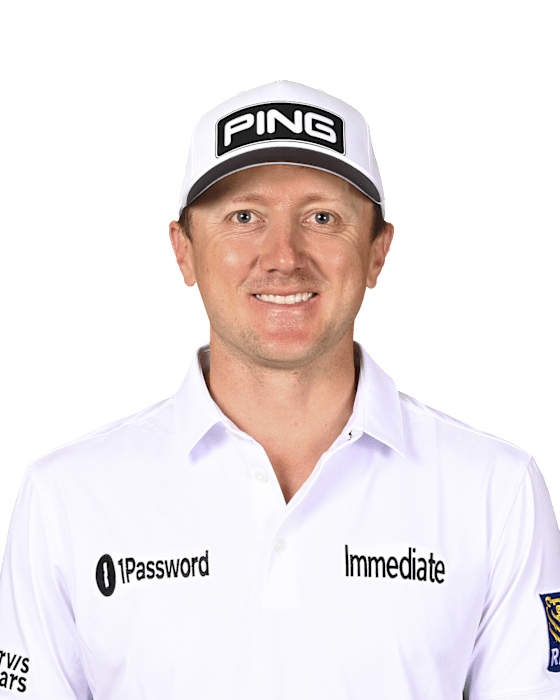 Back for another year of Golf Tips we had our PGA Pro, Mackenzie Hughes
Hailing from Dundas, Ontario, Mackenzie Hughes has quickly ascended through the ranks as one of the top professional golfers to come out of Canada in recent years. In his PGA TOUR debut, Mackenzie finished T13 in an elite field at the Safeway Open – playing alongside Phil Mickelson. Now residing in Charlotte, North Carolina with his new wife, Jenna, Mackenzie proved he was ready to compete with the world's best when he won in just his 5th PGA TOUR event in his rookie season by winning the 2016 RSM Classic, earning him a ticket to the Masters and a two year exemption on the PGA TOUR.
"Secure" Golf Questions
Discuss "Securing the Fairway" – How to avoid the most common mistakes that lead to a slice or hook off the tee. Also please discuss golf course management. Ie in a water hole ensuring you haveg enough club to go beyond the front pin placement to protect par as opposed to bogey. Do you breath in, out, or hold your breath when coming through the ball?
Discuss "Securing Your Grip" – Are their different techniques you use from a normal drive, a shot (long and short) out of the sand, a shot (long and short) out of the rough, or when putting? Also, do you interlock or overlap your fingers?
Discuss "Securing Your Clubs at an Airport" – when did United finally deliver your bags?
Discuss "Securing your Nerves" – What was it like playing with Tiger Woods?
Discuss "Security at a Golf Event" – in general and what was different when you played alongside Tiger Woods?
Discuss "Securing your spot on the PGA" – What strategies do you use for deciding on what tournaments you play and skip out on?
Discuss "Securing Your Brand" – What strategy and process do you go through when thinking image ie. wearing the Toronto Maple Leafs jersey. Do you have a strategy on when you use Twitter? What have you seen change from a social feed perspective since you made it to the PGA?
Watch the previous golf tips:
Our Charity Sponsor – Thyroid Cancer Canada
$1,315 raised on the course…
…Able-One Systems doubled up and rounded up to
a $3,000 donation.
Thyroid Cancer Canada is a National Organization of Thyroid Cancer Survivors dedicated to providing Emotional Support and Information to those affected by the Disease.
What makes thyroid cancer different from other cancers?
More Canadians are being diagnosed by thyroid cancer than any other cancer. In fact, The rate of thyroid cancer is increasing every year.
80% of those who are diagnosed are women, and almost half are between the ages of 15 and 45 years old.
Unlike other cancers, there is a 30% chance of thyroid cancer recurring. This leaves patients with the constant concern fear of having their cancer return.
This means that when our phone rings, it's often a young woman who, instead of getting ready for her prom, is getting ready for surgery. It's someone who has been told she needs to put having children on hold indefinitely, or a mother who can't hug or tuck her children at night while she's being treated with radioactive medicine. It's someone who has worked hard to get her career off the ground, and is now looking at a disability leave. Or it's someone who has been told that the experimental medicine they are being will only extend their life by six months.
We can't change someone's cancer diagnosis, but because of your support, we can change their journey, and we can help them find the strength they need. Your support changes lives.
On behalf of the thousands of thyroid cancer patients and survivors who turn to us for help – Thank you.